Flexible Vacuum Hose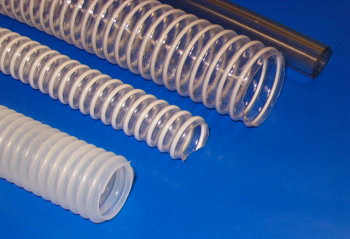 Templex carries a varity of low cost and high quality Flexible Vacuum Hoses for most all industrial applications ranging in sizes from 3/4"O.D. to 8.00"O.D.
In addition we carry a range of Vinyl Tubing in clear or braided and compressed air Tubing in metric and standard sizes.
Flexible Wire Reinforced Vacuum Hose
Heavy Duty Wire Reinforced Vacuum Hose
Poly Flex Hose (oil resistant)
Vinyl Hoses, Clear and Braided
Compressed Air Line Tubing
For a complete list of tube products and information
Download or View General Catalog